Visit Glendale Heritage Preservation
Glendale Heritage Preservation and Glendale Heritage Preservation Museum are located in the 1880 Cincinnati, Hamilton and Dayton railroad depot in the Village Square of Historic Glendale, Ohio.
Museum Hours
Thursdays  and Saturdays 11am to 3pm
GHP@fuse.net
513.771.8722
44 Village Square, Glendale, Ohio 45246
As part of Glendale's arboretum, 68 tree specimens have been identified and labeled throughout the village. The exhibit tells the story of the Urban Forestry Board and how the arboretum was established. The exhibit includes a forest of trees and animals for all ages to enjoy.
Membership dues can be paid online or by check.  To volunteer, stop by or call for opportunities!
This charming building has been used as a Police Station since 1873 and is believed to be the oldest continuous use police station in the country.
Preserving the Past for the Future
Glendale Heritage Preservation was founded in 1974 by concerned Glendale citizens when they became aware that there were no safeguards to local property development. Glendale Heritage Preservation immediately began the process of mapping the village and cataloging existing buildings. These efforts and more led to listing of the Glendale Historic District being listed in the National Register of Historic Places by the U.S. Department of the Interior in 1976. The following year, the district was designated a National Historic Landmark. Glendale Heritage Preservation is headquartered in the 1880 Cincinnati, Hamilton & Dayton Railroad Depot which serves as museum, gift shop, and archive storage facility as well as a meeting place for the organization. As a non-profit corporation, Glendale Heritage Preservation is funded by membership dues, occasional bequests, and grants.
The Museum is housed in the former Cincinnati, Hamilton & Dayton Railroad Depot building located at 44 Village Square, Glendale, Ohio 45246.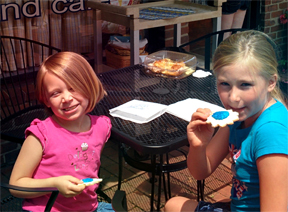 Learn about Local History
Historic Glendale – The Living Village video provides a time line of Glendale's history from its founding in the early 1850, incorporation in 1855, role in the underground railroad, designation as a National Historic Landmark, conversion of the depot into Glendale Heritage Preservation's home, and creation of the quiet zone.
The Glendale Heritage Preservation Museum and Gift Shop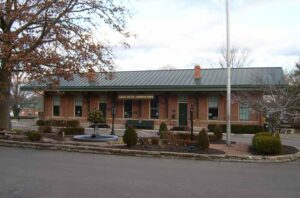 44 Village Square
Opening hours are Thursdays and Saturdays 11 am to 3 pm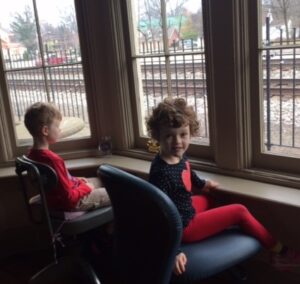 Operated by the Glendale Heritage Preservation, the Museum is housed in the former Cincinnati, Hamilton & Dayton Railroad Depot built in 1880 to replace the original 1854 wooden structure which was leveled by fire. The Village of Glendale and Glendale Heritage Preservation volunteers spent tens of thousands of dollars and thousands of man-hours to restore the depot. It opened as the Glendale Heritage Preservation Museum in May of 1997.
Get a grasp on local history. Come inside and view our displays, which change 3 to 4 times a year. Watch our quick video and learn why Glendale is a historic landmark. Then grab a copy of our Walking Tour through Historic Glendale and take a stroll back in time to the Victorian era with large houses and traffic-free streets lined with ancient trees. When you're finished, stop back in our Black Squirrel Gift Shop to meet our friendly volunteers and find unique gift items.