Doreen Davis Gove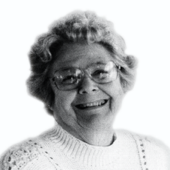 "She is perhaps the greatest influence on the preservation of the unique characteristics of the Village of Glendale."
Robert A. Gove
Doreen Gove is a gifted artist, baker, gardener, historian and long time community leader. She is being recognized as a "Woman of Glendale" for her enduring work to protect the historic character of the Village of Glendale.
Doreen is the founder of Glendale Heritage Preservation. Today, the all-volunteer organization exists to preserve, protect and educate about the legacy, traditions, history, images and customs that make the Village of Glendale unique.
In 1974, when Doreen led its formation and served as the first president, the organization was the initial collective Glendale response to uncontrolled development.
In the 1970s, commercial development threatened the residential area of the Village, with no safeguards to protect and preserve Glendale's historic ambience. Led by Doreen, concerned citizens took action through Glendale Heritage Preservation, with the goal to designate a large portion of the Village as a historic district. The group immediately began mapping the village and cataloging its historic buildings.
These efforts and more led to the Glendale Historic District being listed in the National Register of Historic Places by the U.S. Department of the Interior in 1976.
The following year, the district was designated a National Historic Landmark.
Doreen continues to serve as a valued trustee of Glendale Heritage Preservation and guides its work today.